Protein shakes are so easy to spruce up without a fuss and I've had fun trying to come up with fun additions to mimic my favorite desserts. I love pumpkin any time of year and pumpkin cheesecake has made its way into my heart. But since I can't indulge in that too often, I've made a still-sweet counterpart that will satisfy your sweet-tooth without ruining your diet.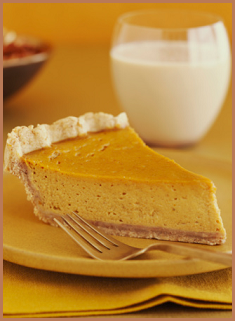 Ingredients:


1 Scoop Vanilla Protein Powder

2 Tablespoons Cheesecake Pudding Mix*

1 Cup Unsweetened Almond Breeze (or other milk)

1/4 Cup Canned Pumpkin

4 Drops of Vanilla Stevia

1/2 Teaspoon Pumpkin Pie Spice

Ice


Directions:

Place all ingredients in a blender.

Blend until smooth.

Pour into a glass and enjoy!


*I use an all-natural pudding mix from Whole Foods instead of the Jell-O brand to keep with my clean diet.
Cheesecake not your thing? Try my pumpkin pie protein shake!

What are some of your favorite additions to your protein shake?